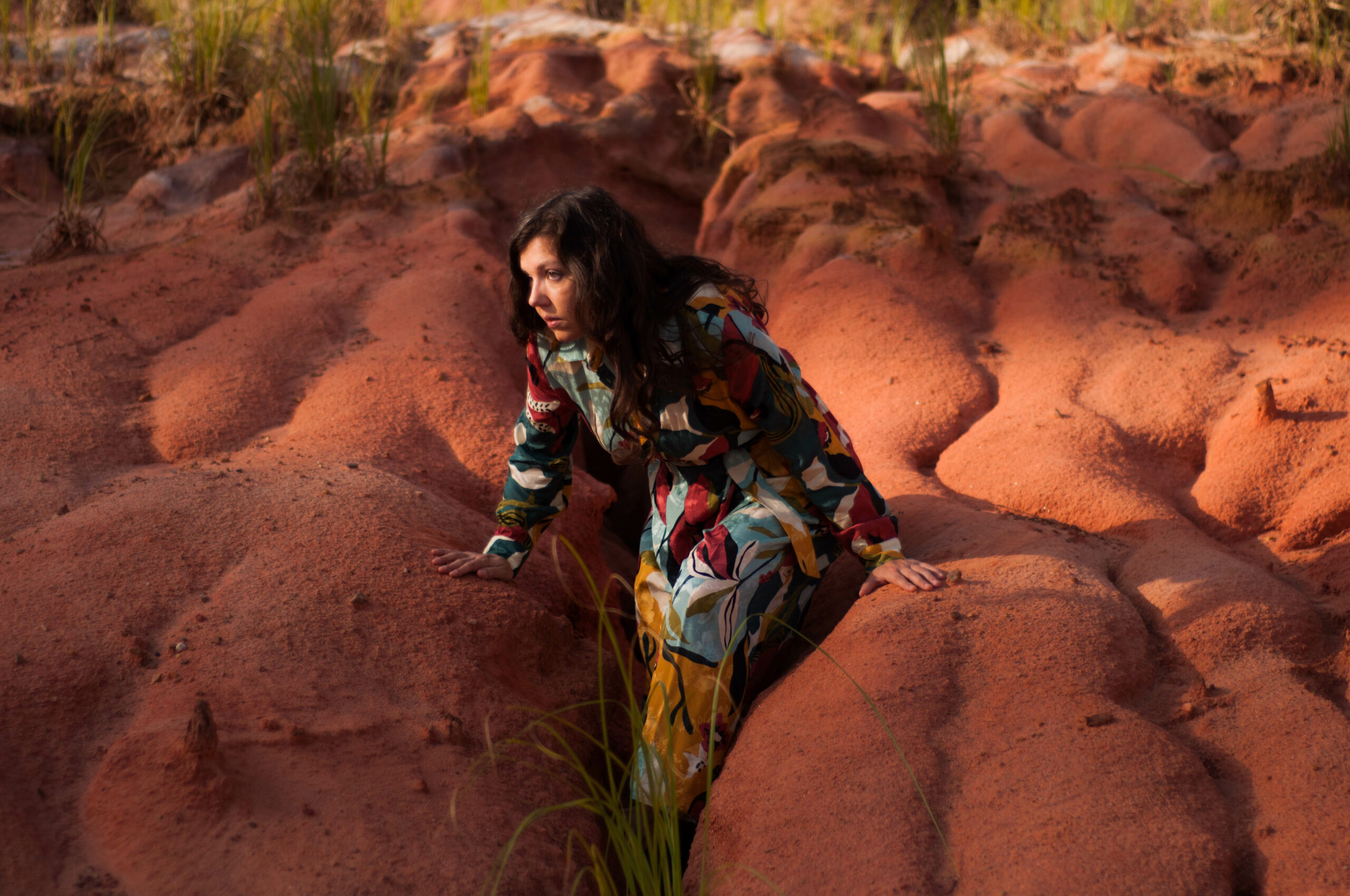 JOANA GUERRA
CELLO, VOICE, IMPROVISATION, COMPOSITION
I was born in 1983 and grew up in the poetic Lisbon concrete suburbs, at Rinchoa.
I started my cello studies in the neighborhood school where, curiously, also had karate lessons! Later I went to the Lisbon Conservatory of Music. Meanwhile, I graduated in Portuguese Literature (Universidade Nova de Lisboa) and had a series of shitty part time jobs.
As a musician I moved to musical landscapes that could reflect my desire for acoustic experimentation and for the adoption of bolder sound references as well as extended techniques for cello, which led me to become part of Lisbon's free improvisation movement.
I have regularly collaborated with numerous musicians from different genres, as well as with dance, performance and theater projects, influencing and interweaving an ever-expanding sound universe. I released four albums of my homonymous solo project, dating the last release of 2020 with the acclaimed "Chão Vermelho" (Miasmah Records). I played on several portuguese venues and festivals, as well as across borders: Spain, France, Belgium, Germany, Netherlands, Brazil, São Tome and Principe.
I am also part of several projects in the spectrum of exploratory and improvised music: Lantana, The Alvaret Ensemble, Joana Guerra & Gil Dionísio or the Cornelius Cardew inspired ensemble 'Tratado de Cardew. In addition to other collaborations with Joëlle Léandre, Maria do Mar, Surma, Spectrum Awareness, Carlos Godinho, Gume, Victor Herrero, Lula Pena, Yaw Tembe, Asimov, Angelica Salvi, Tiago Sousa, João Ferro Martins, Pop Dell'Arte, João Pais Filipe, Paulo Vicente, Beat the Odds, Raquel Lima, Trigger, Ricardo Jacinto, Pedro Melo Alves, Mia Distonia, Orquestra do Ruído, Cícero, Bernardo Álvares…
As a composer and a performer, I've been involved in projects from other artistic fields: in dance performance, I've worked with the choreographers Clara Andermatt, Madalena Victorino and Marina Nabais; in theatre, with the João Garcia Miguel Company and Hotel Europe; in cinema/documentary, I've made the soundtrack for Os campos em volta, by João Botelho, presented at Festival IndieLisboa 2015 and also for Peceras, by Asur Fuente.
This vibrant melting pot of artistic experience enriches my being as a musician and as a composer. I share this constant evolution with the audience during my live performances!